The Day I Played As Concertmaster for Ray Charles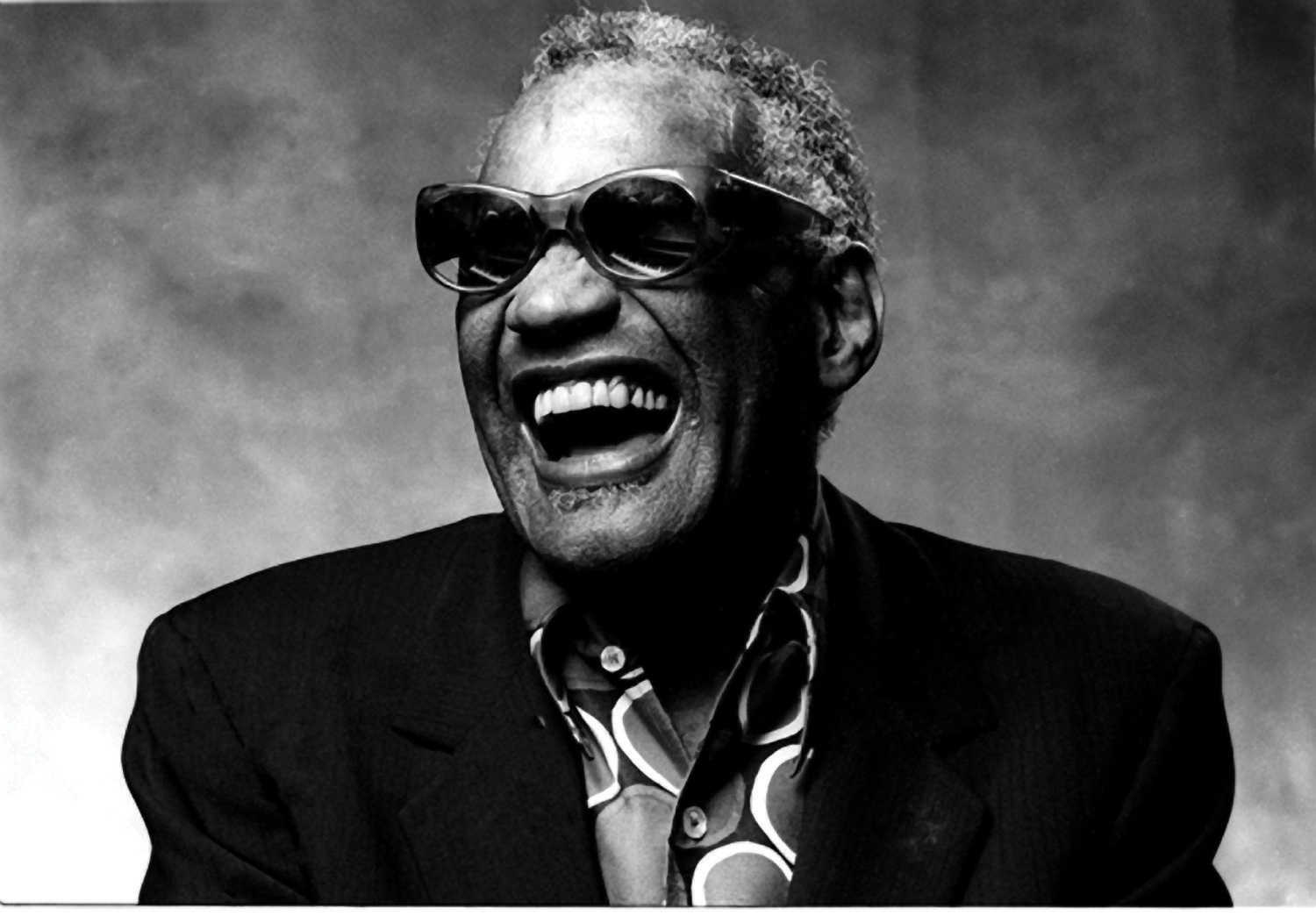 The year was 1999. I no longer remember the initial connection, but I was asked to serve as acting concertmaster for a small orchestra in, I believe, Hawthorn, New Jersey. Apparently I did a pretty good job, for some time after that, the contractor called me with a rather more interesting idea. The legendary Ray Charles was gong to perform at the Harms Center for the Arts in Englewood, NJ, and this contractor was asked to provide an orchestra to supplement the small band that was on tour with Ray Charles. And I was asked to play as Concertmaster! Needless to say, I readily accepted.

Then things got just a tad weird. I asked the contractor when I'd be able to get hold of the music. "Get hold of the music? Why would you want to do that?" Duh! Because I was conscientious, and not a little concerned about being prepared in music I never played and in a style that, especially back then, I hadn't done all that much. (When I was provisionally invited to serve as concertmaster a few years before that for a Broadway tour of Miss Saigon, it was quite different. I was asked to come in to one of the New York shows, and dress in black and sit in the pit along with everyone else, but not to bring my violin - just to "read the book" that is, to just look at the music and follow along. Later I would take it home and practice it.) Well, I did some quick thinking with this contractor, and with almost no hesitation I said that for myself, I didn't need it (-not much!-) but looking it over would help me to help the string section. ("Not a bad little shuffle!" I thought to myself.) The contractor said that they don't allow their music out, but that I could come in early before the rehearsal to look over the music if I wanted, as the crew always came early and would bring the music. The single rehearsal and performance were set for Thursday, May 20, 1999.
I arrived early for the rehearsal, as I tend to do anyway. But of course, this time I hoped to have a chance to look over the music. As it turned out, the crew did not come early and I would have to wait for the rehearsal to begin to sight-read the music like everyone else in the orchestra. A lot of pop music is tricky to sight-read for classically trained musicians. It often has more complicated rhythms than most pre-20th century classical music. A lot of such rhythms are actually easier to pick up by rote, but on paper, look more complicated than they really are. Then stylistically, you have to get into the cracks to make say, bluesy music really sound bluesy. One surprise for us was - no Ray Charles! The conductor explained that Charles would not be rehearsing with us but only turn up for the concert, expecting everything to be in place for him. No pressure for this first time concertmaster! As it turned out, there was very little difficulty in any of the songs, and the rehearsal went well. Near the end of the rehearsal the conductor pulled out a couple of extra songs that he said we may or may not need as encores. We went through them - and one of them had a violin solo! I had about 10 seconds to look it over before we started. It wasn't difficult, and I played it well. The conductor complimented me and asked me if I wanted to go over it again. I said "no, that's OK, unless you do." He said he didn't need to. The reason for my response is that I felt that it could only get worse, and I'd leave well enough alone! After the rehearsal some of the permanent band members came up to me and were also very complimentary.
We broke for dinner. I had a pleasant time with some friends that I knew from the orchestra, but honestly, the whole time at the dinner break I felt a sense of underlying stress and responsibility. Then it was time to set up for the performance. It was finally time for Ray Charles to make his appearance. As an audience member and occasional autograph hound, I'd been in the presence of some famous performers before - Menuhin, Stern, Perlman, Milstein, Rubinstein, Rostropovich, Ma, du Pre etc. I had also worked once with pop legend, Tony Bennett. But I must say that as Ray Charles just began to make his way from the wings and come on to the stage, I felt a degree of charisma that I had never yet felt from any other performer. It was a combination of his own charisma and the audience's incredible excitement, that created an absolutely palpable wall of energy. The show was exciting and a lot of fun, and from where I was sitting I could have touched him with my bow! Unfortunately, we didn't do the encore with my solo. Afterwards, I didn't see Ray Charles, but I said goodbye to the conductor and asked him if I could give him my resume. He thought for a moment and said ''No, I don't need to see your resume; I just heard our resume!"
Ray Charles died just 5 years later (which I thought was very inconsiderate of him - I mean, he could have thought of me!). The conductor's career was centered in Hollywood as a composer and arranger. So this gig was not repeated. But what an experience!